New Client Checklist
---
First Meeting - (Introduction)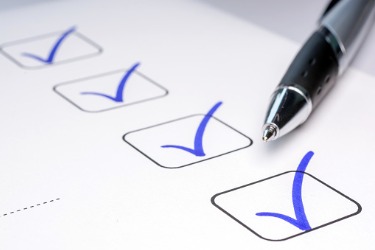 The first meeting is to introduce ourselves to each other. This will allow me to understand your goals, dreams, and objectives. Also, the first meeting will allow you to understand my strategies and methods to determine if we are a good fit. There is no charge for the first meeting.
To ensure we make the first meeting as productive as possible, please download this new client profile. Fill out all the information possible and bring along with you to the first meeting.
or
---
Follow-up Meeting
To enable us to make your follow-up appointment as productive as possible, please bring the following items with you:
Photo identification:

Driver's License
Passport, Green card or Any Government issued Identification


Recent statements showing your assets:​

Checkings accounts
Savings accounts
Money market accounts
Certificates of Deposit (CD)
Mutual funds
Annuities
Stocks
Bonds
401K and pension plans
Insurance policies
Wills or trust
REITS
​

Recent statements showing your debt:

Credit cards
Auto loans
Mortgage
School loans and educational expenses


Recent Statements showing your income:

Recent paycheck stubs
Latest tax returns
​

Any other document that you feel is important

This information is used to help us develop an effective and customized plan that suits your financial situation.

Initial consultations are complimentary. Office hours are available by appointment only.