Plan Your Financial Independence
Investment Advisor Representative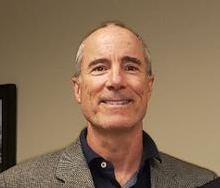 Investment Advisor Representative
Due to various state regulations and registration requirements concerning the dissemination of information regarding investment products and services, we are currently required to limit access of the following pages to individuals residing in states where we are currently registered. Investments products and services available only to residents of California, Colorado, Connecticut, Florida, Georgia, Kentucky, Maryland, Missouri, North Carolina, New York, Ohio, Pennsylvania, Texas, Virginia.
Securites Offered through Securities America, Inc. (SAI) member FINRA/SIPC
Financial Planning & Management Center, Inc., (FPMC)
A Registered Investment Advisor offering fee based advisory services in Maryland since 1984,
serving individuals and small businesses in all areas of financial planning including:
- Retirement Planning
- Risk Management
- Tax Planning & Management
- Business Planning
- Employee Benefit Consulting
- Insurance Analysis
- Estate Planning
- College Funding
Feel free to browse our site. You'll find a variety of articles each month, calculators, and research reports.

We look forward to help you plan your financial independence!
FPMC is not affiliated with SAI.

A balance sheet summarizes your assets and liabilities and reveals your net worth.

Use this calculator to estimate how much income and savings you may need in retirement.